Assassins Creed Origins was announced for the Xbox Game Pass a month ago, and recent news about the PS5 and Xbox Series versions of the game is receiving a 60 FPS patch and the release of Assassins Creed Origins on the Xbox Game Pass in June, It has been revealed that Game Pass will further upgrade its owners to the free Deluxe Edition as an advantage on June 7th.
Assassins Creed Origins on Xbox Game Pass - Free Deluxe Upgrade
Although there has been a lot of speculation about Ubisoft + coming to Xbox Game Pass and PlayStation in recent months, I still haven't seen that. However, some small clues are thrown in from time to time, but nothing concrete has been said yet.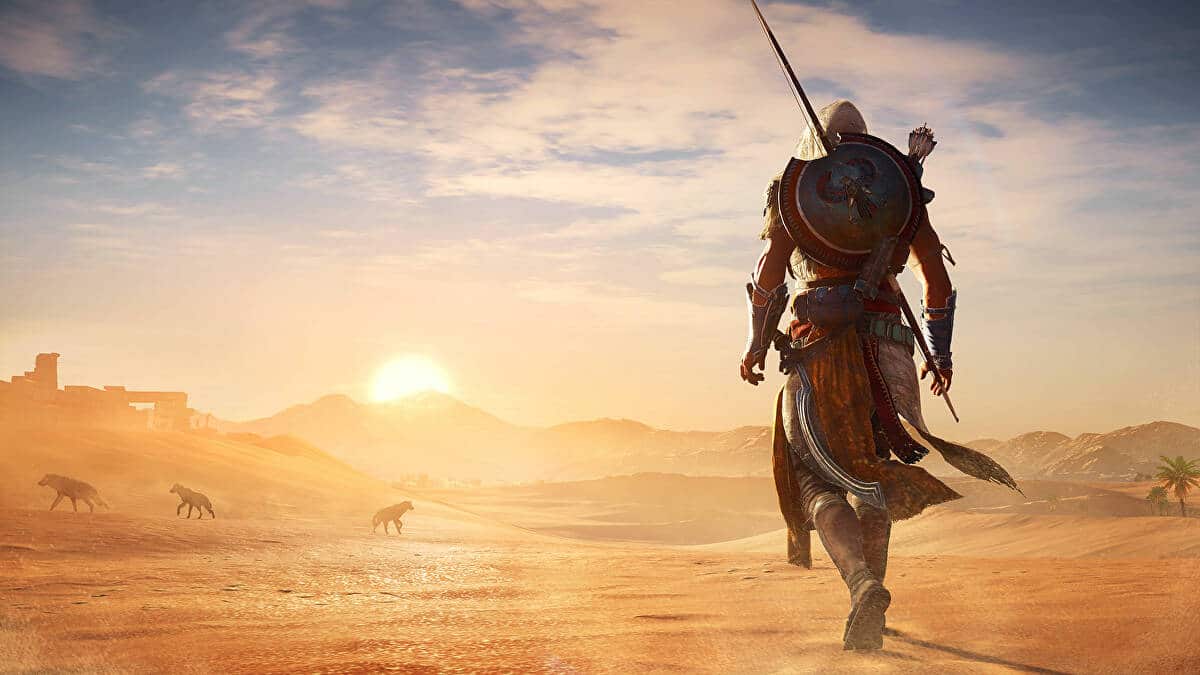 On the monthly Xbox News Wire, which talks about the Game Pass for June, there's a nice little detail that many people probably didn't notice right away - Xbox Game Pass subscribers will be able to get the Deluxe Edition for free as a bonus.
The 60FPS patch is also set to launch very soon:
Deluxe Edition includes the following: (Taken from the Ubisoft Store)
Digital Deluxe package

An exclusive mission Ambush at sea: Take command in the fight for naval supremacy on rough seas.
The Cobra Desert Package, which includes:

Desert cobra outfit: Sneak in the sand and hit as fast as the wind with this outfit.
Horse, Fangs: This fanged horse frightens the hearts of your enemies.
The legendary shield of snakes: These twin snakes will protect their master.
Apep's eye, legendary blunt weapon: This snake may not bite you, but you will feel the sting.
The legendary sword with the corner sickle: The corner is designed to break any touch into pieces.

Three extra skill points to improve your Assassin's starting abilities.
With the patch being released on June 2nd and the game being added to the Game Pass on June 7th with the Deluxe Pack as a benefit, you will definitely receive all the fancy bells and whistles you can before you start the game and test the patch. 60FPS for all its glory.